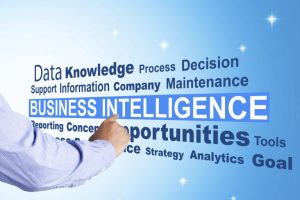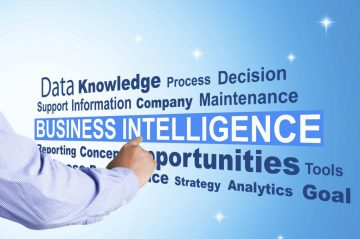 Astros Baseball Lesson For Business Owners – Leverage Data Analytics
A great article in the Wall Street Journal this week, "The Houston Astros and the Transformative Power of Analytics " by Irving Wladawsky-Berger, based on an interview with Astros GM Jeff Luhnow about the important role analytics played in their recent success. Mr. Wladawsky-Berger did a great job describing how the Astros leverage data analytics in the management of their ball club along with many of the challenges that were overcome along the way to their World Series victory over the Dodgers last year.
At Profitwyse, we focus on helping our midsize business clients build data warehouses based on transactional data that is culled from their accounting and ERP systems and then establish various data analytic tool sets; consequently, we see a number of lessons in this article that business owners should take to heart and gain a competitive advantage in their own markets. Here are several relevant takeaways for business owners.
Implementing Data Analytics Requires a Culture Shift
Early in the article, Mr. Wladawsky-Berger quotes Mr. Luhnow as follows:
"There are hundreds of people that work in a baseball organization, including coaches, scouts, and hundreds of players that are signed at any one point in time,†he said. "They did not accept it right away. For certain elements of the analytics, we had to wait and be patient. Because if you can't get the coaches and the players to buy into it, it's not going to happen.â€
We see this culture shift barrier happen with our clients, but there is a simple solution for the business owner and it requires a modest amount of money. When we implement a system of metrics, whether the metrics are based on data analytics or some other source, we have found that the critical component is linking compensation to the metrics. The amount of compensation does not have to be large for most rank and file employees to get them to take notice and engage in the program.
Data Analytics Need to be Easily Understood
Most teams in Major League Baseball now employ small teams of statisticians and other data analytics specialists, many with advanced degrees. This creates a communication barrier between the technical specialists and the coaches as well as players. The data analysts think in terms of standard deviations and multiple regression forecasting models while the coaches and players think in baseball terms. This barrier created the need for translators to overcome this communication barrier, as Mr. Wladawsky-Berger writes here:
The team also hired extra coaches at each level of the organization who believed in and could explain the reasons for the changes to the players and coaches, thus playing the role of translators between the analytics and baseball worlds.
With our clients and their systems of metrics, we adhere to the Keep It Simple Stupid mantra. Most of our clients cannot afford full-time translators; consequently, we keep the metrics fairly rudimentary and less abstract. For example, we would focus on labor hours per part, quality incidences in a given month, dollars of scrap per month and cycle time per component. This is in contrast to metrics like Days of Inventory on Hand, Customer Service Level, Mean Time Between Failure and the like.
It is Going to be an Evolution Not a Revolution
Mr. Luhnow has been with the Astros since 2011. The Astros just won their first World Series in 2017, 6 years Mr. Luhnow took the helm and 55 years after the team was established in 1962 (originally as The Colt .45s, anyone thirsty?). As business owners should conclude, implementing a system of metrics based on data analytics will require a continuous improvement mentality and a long-term objectives. In the article, Mr. Wladawsky-Berger quotes Mr. Luhlow talking about the difference between 2002 baseball data analytics as compared to today:
"Today, it's completely different. We now have so much technology around the ballpark and information about the trajectory of the ball, the physics of the bat swing, the physics and the biomechanics of the pitcher's delivery – so many components now that advanced sciences have worked into our game. â€
The key take away for business owners is that they are not going to get it perfect right out of the blocks, but need to keep plugging away, developing new information resources and gaining valuable new insights along the way. Again, one of the keys is maintaining a continuous process improvement mentality around data analytics and the system of metrics that evolve from those analytics.
If you are a business owner that is looking for ways to leverage your data analytics, please contact us today.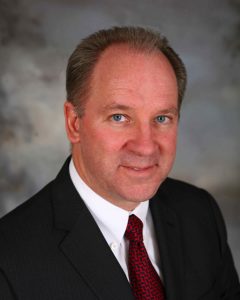 Chase Morrison
provides CFO services, utilizing Profitwyse's 3D Growth Platform™, enabling his business owner clients to more readily achieve their goals for wealth creation and family legacy. Contact him today to learn how your business can hit the accelerator using Profitwyse's proven platform.