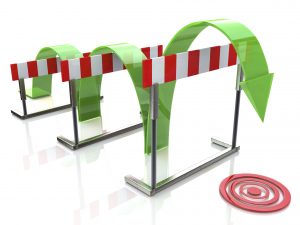 Transformative CFO Consulting Services
Overcome obstacles to your success and build wealth.
There are enumerable obstacles business owners will have to overcome on the path to achieving their goals. Many are related to accounting and financial management. Frequently, business owners attempt to develop organic solutions to many of these obstacles, which is a reasonable approach, but extremely time consuming. It is guaranteed that someone else has overcome the very obstacle you are attempting to overcome. Why not outsource a solution that will get you from point A to point B in one tenth the amount of time?
Contact us today and request a Business Diagnostic. It is free and will identify many of the obstacles impeding your success and propose solutions for overcoming those obstacles. By utilizing our financial expertise, you will have much greater clarity as to your current state and what is required to overcome challenges and achieve your goals. Call us today to set up an appointment and learn more about how Profitwyse can transform your business performance.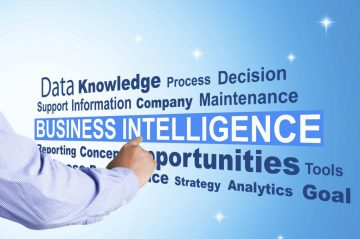 Business Intelligence
Leverage your transactional data like the big boys.
One of the things that large companies do very well is leverage their transactional data (invoicing detail, production data, CRM systems, work efficiency data, spending performance, and the like to gain knowledge on how to improve sales, increase profitability and accelerate cash flow. One thing midsizes do very poorly is leverage their transactional data.
Time and time again, we see midsize businesses ignoring the data they have diligently accumulated, whether it be in QuickBooks, Intacct or some custom database, to their detriment. If you want to grow your business, you need to be able to exploit your transactional data to analyze pricing, optimize margins, predict customer behavior, manage cost improvement initiatives, and more.
The good news is that we can help. Even greater news is that the software cost of robust BI systems has dropped dramatically recently, putting sophisticated business intelligence tools within reach of even the smallest businesses. Contact us and we will explain how.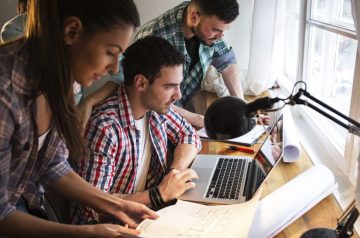 Back-Office Accounting Services
Don't understand debits and credits? We'll take care of it for you.
When you started your business, were you also hoping to build your accounting skills? More than likely, not. But every successful business has a sound financial management infrastructure that can be relied upon to generate insightful information that drives smart business decisions. Eventually the absence a financial management infrastructure will limit growth. We offer a solution. We have a cloud-based platform that will provide you with the financial management infrastructure needed to achieve your financial goals, while relieving you from the hassle of having to purchase accounting software, configure a chart of accounts, reconcile bank accounts, create financial reports, etc., etc. We do all that for you. Call us today to learn more about our accounting services.
Our Top-Rated Services
You're busy running your business. We understand! That's why we have a wide range of helpful services to take the load off your shoulders.
Custom Financial Reporting